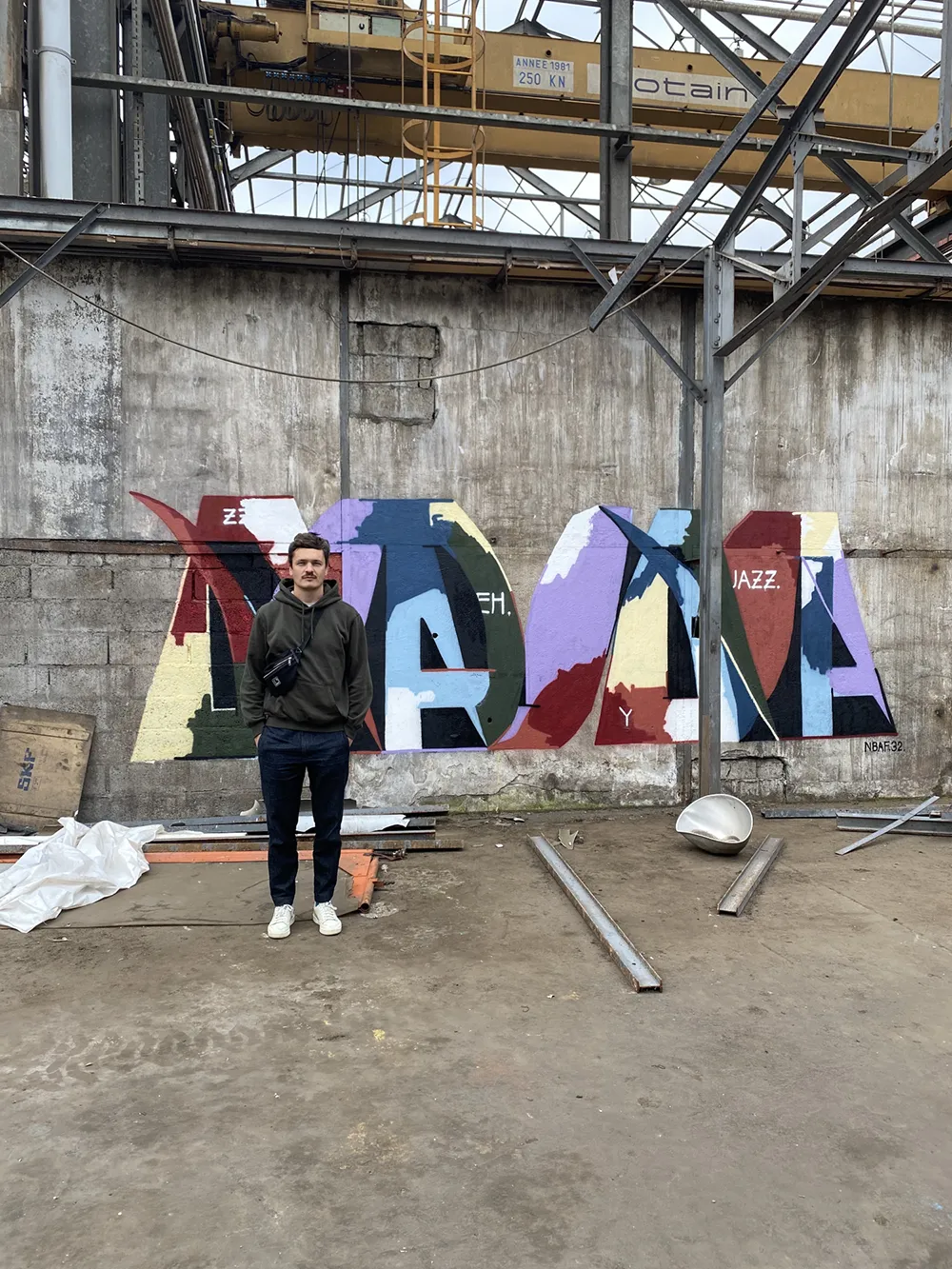 Bio
Born in 1983, Arnaud Enroc grew up in the south of Britanny.
He discovered graffiti at the end of the 90s.

His work is oriented around the letter that he constructs and deconstructs in his mural paintings, using simple and precise geometric shapes and more organic shapes.

He gradually abandons the codes of graffiti, sometimes even abandons letters, for an experimental aesthetic.

At the same time, he explores ceramics and paintings in studio, on sheets and canvases, with abstract compositions, leaving more room for intuition.
Contact
hello@arnaudenroc.com
Social networks
2023 -

Untitled 2 – Madeleine Café


Madeleine café - Nantes - France
2020 -

Untitled


Dînette - Nantes - France
2018 - Turbo Diesel Sport
Le Grand Truc - Brest - France
2012 - CHOUCROUTE JAVELOT LIMBO
La galerie de Nazeem - Brest - France